Property Tax Postponement
The State Controller's Property Tax Postponement Program allows homeowners who are seniors, are blind, or have a disability to defer current-year property taxes on their principal residence if they meet certain criteria, including at least 40 percent equity in the home and an annual household income of $45,810 or less (among other requirements). The deferment of property taxes is secured by a lien against the property which must eventually be repaid.
2021-22 Program Timeline
| | |
| --- | --- |
| Applications available: | September 2021 |
| Filing period opens: | October 1, 2021 |
| Filing period closes: | February 10, 2022 |
Note: Californians affected by natural disasters such as fires, floods, and earthquakes may be eligible for another tax relief program that allows for reappraisal of damaged or destroyed property. For additional information on this program, visit the California Board of Equalization's disaster relief website.
Program Facts
Contact Us
To join our mailing list or get more information about the Property Tax Postponement Program, call (800) 952-5661 or email postponement@sco.ca.gov.
Outreach Materials
Download and share these materials at virtual events and via email and social media.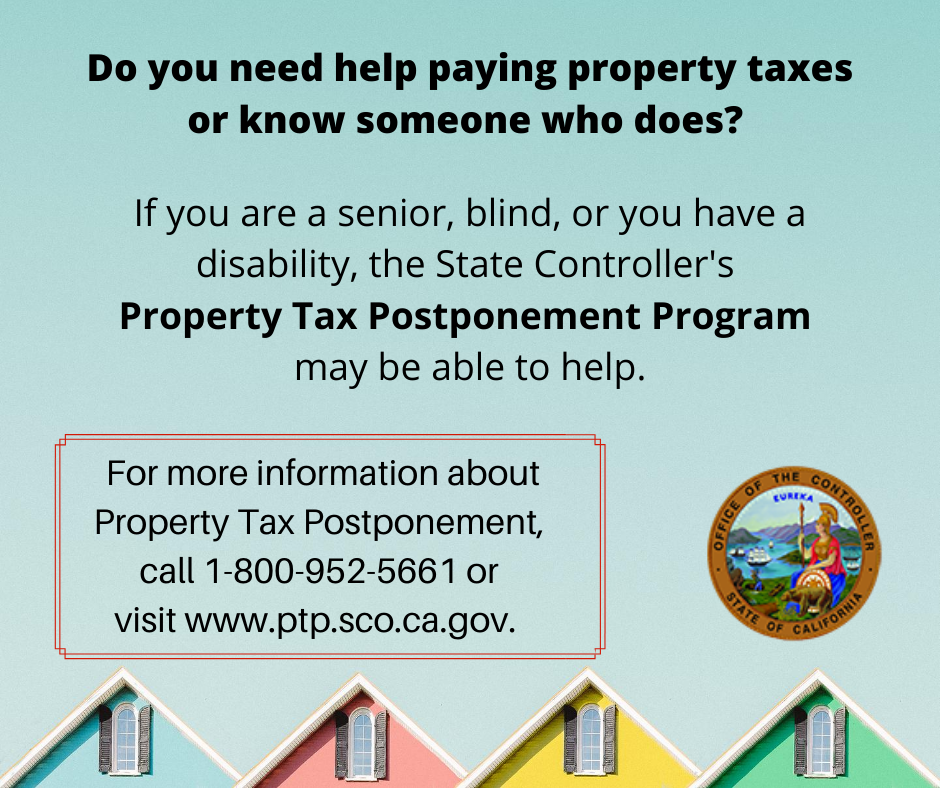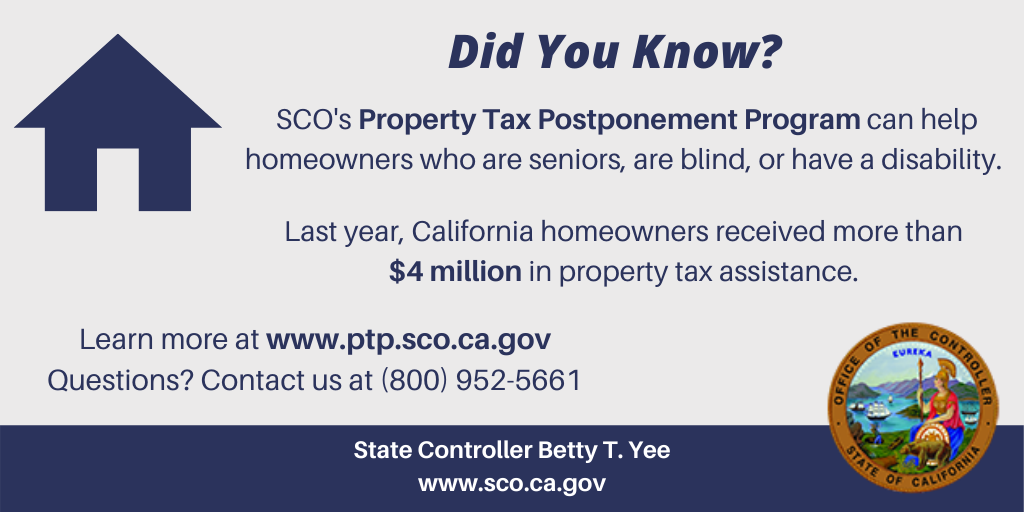 For County Treasurer-Tax Collectors and Assessors