Property Tax Postponement
The State Controller's Property Tax Postponement Program allows homeowners who are seniors, are blind, or have a disability to defer current-year property taxes on their principal residence if they meet certain criteria, including at least 40 percent equity in the home and an annual household income of $45,810 or less (among other requirements). The deferment of property taxes is secured by a lien against the property which must eventually be repaid.
The 2020-21 PTP application period has closed.
The 2021-22 PTP applications will be available beginning September 1, 2021.
Program Facts
Contact Us/Feedback
To join our mailing list or get more information about the Property Tax Postponement Program, call (800) 952-5661 or email postponement@sco.ca.gov.
How did we do? Share your feedback by taking a short survey.
Outreach Materials
Download and share these materials at virtual events and via email and social media.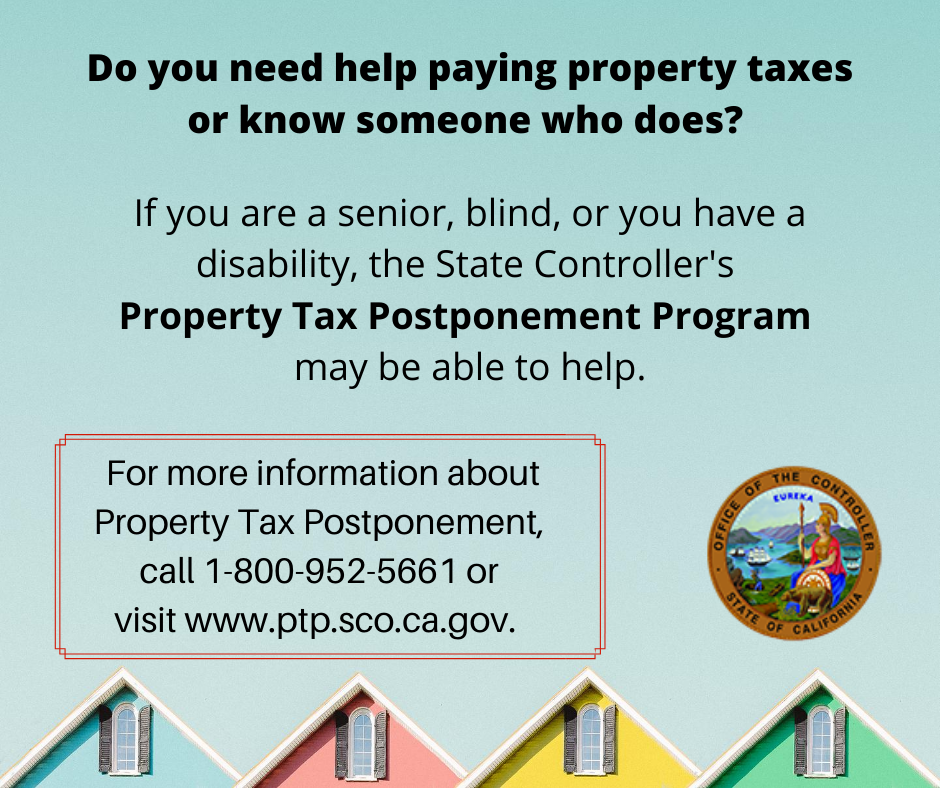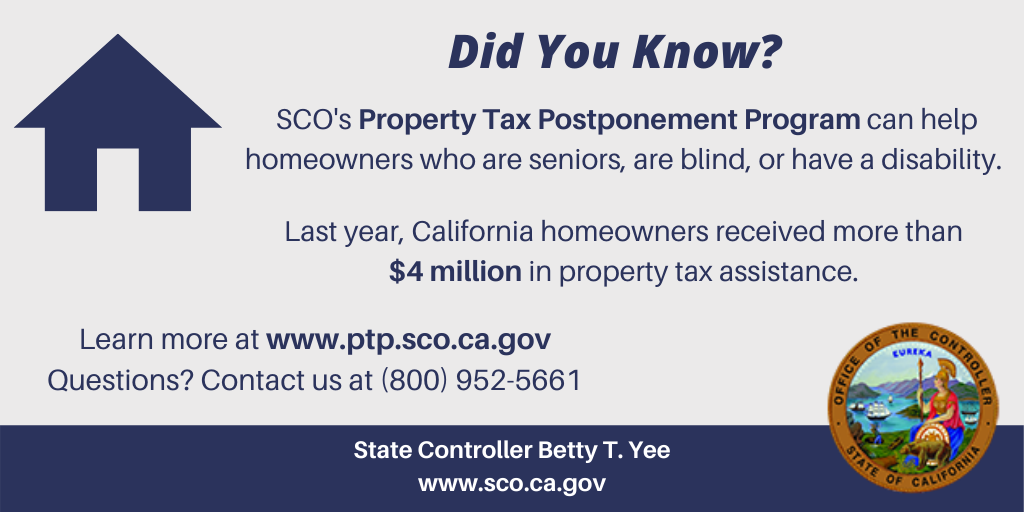 For County Treasurer-Tax Collectors and Assessors