Property Tax Postponement
The State Controller's Property Tax Postponement Program allows homeowners who are seniors, are blind, or have a disability to defer current-year property taxes on their principal residence if they meet certain criteria, including at least 40 percent equity in the home and an annual household income of $45,000 or less (among other requirements). The deferment of property taxes is secured by a lien against the property which must eventually be repaid.
2020-21 Program Timeline

Application filing period extension* open until:

*Extension period is authorized for homeowners in the following counties: Butte, Del Norte, Fresno, Glenn, Humboldt, Lake, Lassen, Los Angeles, Madera, Mariposa, Mendocino, Monterey, Napa, Nevada, Plumas, San Bernardino, San Diego, San Mateo, Santa Clara, Santa Cruz, Sierra, Siskiyou, Solano, Sonoma, Stanislaus, Tehama, Trinity, Tulare, Tuolumne, Yolo, and Yuba

June 1, 2021
Program Facts
Contact Us/Feedback
To join our mailing list or get more information about the Property Tax Postponement Program, call (800) 952-5661 or email postponement@sco.ca.gov.
How did we do? Share your feedback by taking a short survey.
Outreach Materials
Download and share these materials at virtual events and via email and social media.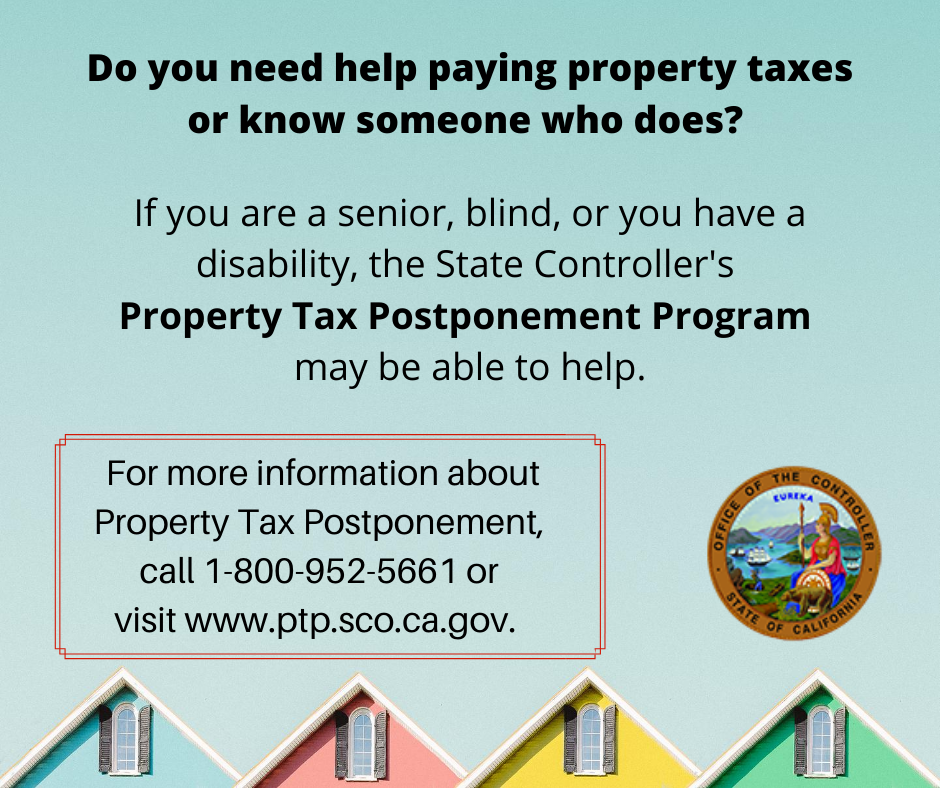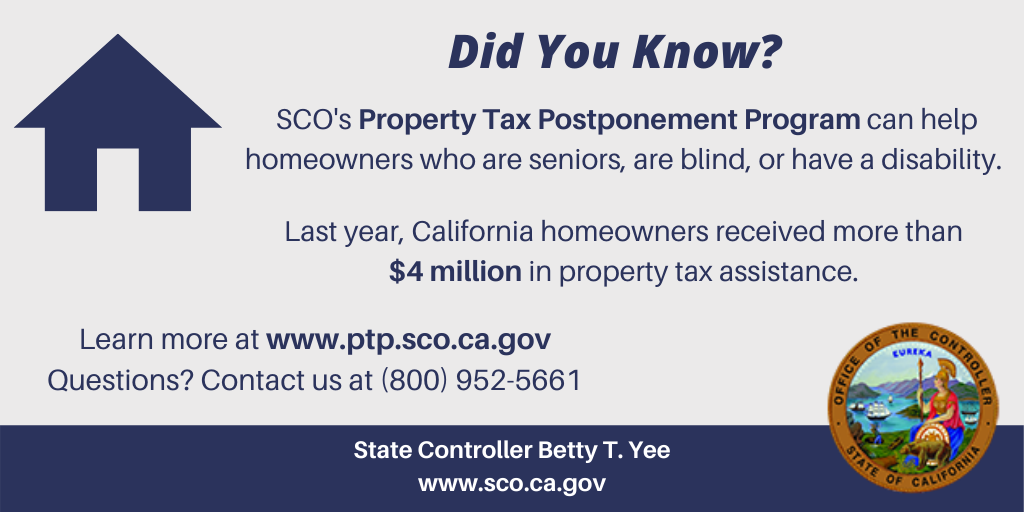 For County Treasurer-Tax Collectors and Assessors