CalATERS Replacement Project (CRP)
History
The CalATERS Global system was designed and built by International Business Machines Corporation (IBM). In May 2014, IBM announced the sunset of Global Expense Reporting Solutions (GERS) effective March 31, 2016. The State Controller's Office (SCO), with support and oversight from the California Department of Technology (CDT), is seeking to select a system integrator to implement a solution to replace the current CalATERS GERS solution.
Purpose
The CalATERS Replacement Project will modernize and replace the current California Automated Travel and Expense Reimbursement System (CalATERS) with the best solution that meets the State needs. The system will support current and future travel advance and expense reimbursement needs for the State of California. In addition, the new solution will accommodate future mandatory legislative, collective bargaining, and California Human Resources (CalHR) driven changes.
Goals
The CalATERS Replacement Project will find a solution to enhance the user experience for the Accounting Office, Employee Users, and our business partners. The enhancements will include:
Electronic Attachments of Receipts and Supporting Documentation
Electronic Signatures for Employees and Approvers
Enhanced Security Compliance
Enhanced Reporting Capabilities
Reduced Department File Maintenance
Timely Implementation of Law and Rule Changes
Status
The CalATERS Replacement Project is progressing through the California Department of Technology Project Approval Lifecycle (PAL) in accordance with the Statewide Information Management Manual (SIMM) Section 19. As of October 1, 2020, the CalATERS Replacement Project is currently in PAL Phase 3 with efforts focused on finalizing solicitation documentation.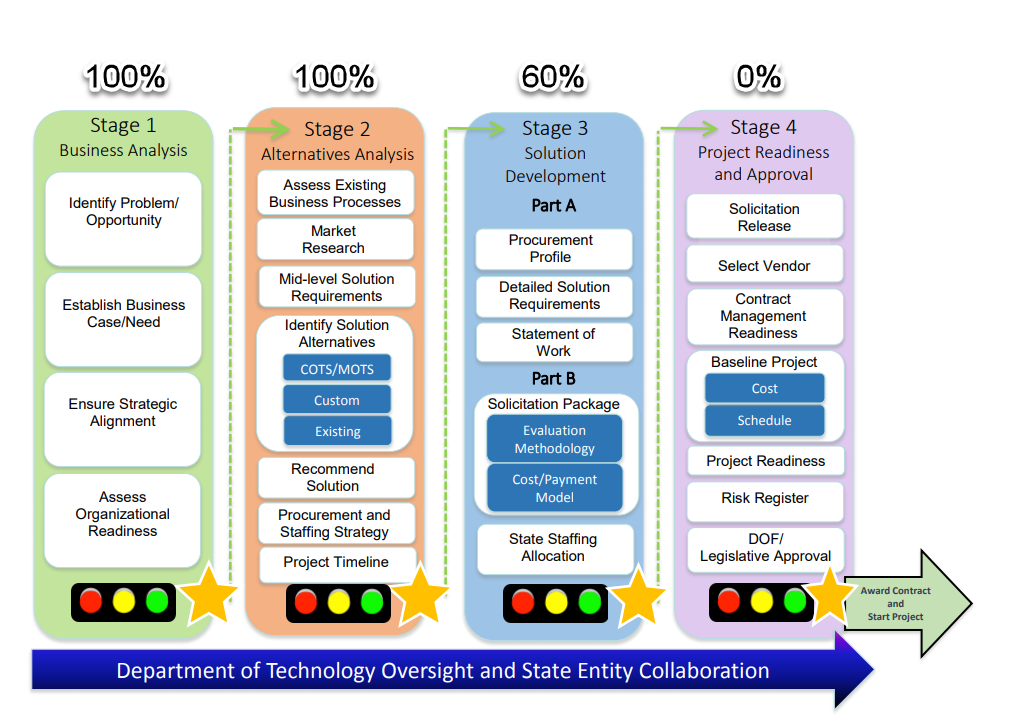 SCO Key Initiatives
Cal Employee Connect Project (CEC)

---
California State Payroll System Project (CSPS)