Controller John Chiang's California Strong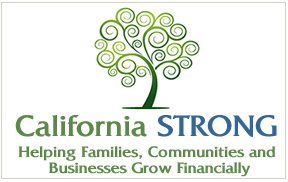 California Strong helps connect families, communities and businesses to free workshops, seminars and events that will help them grow financially.
There are no events currently planned, but check here often for updates about seminars in your community. Sign up here to receive notifcations about future events.
Information in Spanish/Información en español
Your Finances, Your Future | State Finances 101
Internships Available At Controller's Los Angeles Office
Interested in helping your community? Want to get experience in a statewide elected official's office? The Office of State Controller John Chiang is now accepting summer intern applications for its Los Angeles office. This is a non-paid internship. There will be two six-week sessions offered. Additionally, all interns must attend a mandatory orientation. The application deadline is May 17, 2013. Read this internship overview. An online application form is available here.
Watch Past Webinar Videos:
The California State Controller's Office, California Franchise Tax Board and California Employment Development Department teamed up for a webinar offering tax tips to the owners of small businesses on Jan. 10, 2013. Watch video of the webinar here, see a PDF of the presentation here, and read the transcript here.