Controller John Chiang's California Strong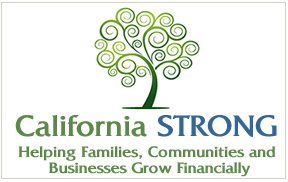 Small Business Boot Camp:
Tuesday, Oct. 28, 2014: Free Tax and Resource Seminar for Small Businesses and Entrepreneurs, Perris
Controller John Chiang's Office will co-host a free seminar featuring presentations on funding for small businesses, social media marketing, forms of ownership, California tax updates and doing business locally. This event will take place at the Perris Public Library Community Room, located at 163 E San Jacinto Ave. Registration begins at 8:30 a.m., while the program runs from 9 a.m. to noon. Read more here. For more information, call (213) 833-6031. Sign up online here. This event is co-hosted by State Senator Richard D. Roth and the Perris Valley Chamber of Commerce.
Webinar for Nonprofits:
Thursday, Nov. 6, 2014: Free Webinar Spotlights Tax Compliance and Reporting Requirements for Nonprofits
Interested in learning more about California income tax compliance and reporting requirements for nonprofit organizations? This free webinar, which runs from 11 a.m. to 11:45 a.m., is presented in partnership with the California Franchise Tax Board. It will cover important topics on how nonprofit organizations can obtain California income tax exemption, the forms that need to be filed annually to keep exemption, and provide links to resources beneficial to nonprofits operating in California. Sign up online here. For more information, call (213) 833-6010.
Watch Past Webinar Videos:
The California State Controller's Office, California Franchise Tax Board and California Employment Development Department teamed up for a webinar offering tax tips to the owners of small businesses on Jan. 10, 2013. Watch video of the webinar here, see a PDF of the presentation here, and read the transcript here.