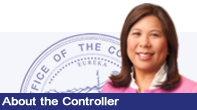 Quick Links
Contact Us
Sacramento
P.O. Box 942850
Sacramento, CA 94250-5872
(916) 445-2636 Office
(916) 322-4404 FAX
Los Angeles
777 South Figueroa Street,
Suite 4800
Los Angeles, CA 90017
(213) 833-6010 Office
(213) 833-6011 FAX
---
Latest News From the Controller's Office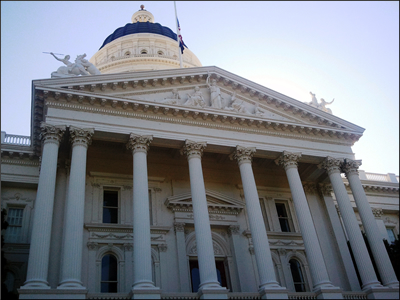 Help Boost Your Refund With The Earned Income Tax Credit
Sacramento –Today is Earned Income Tax Credit (EITC) Awareness Day. The Franchise Tax Board (FTB), in partnership with the IRS, encourages eligible California taxpayers to claim the federal credit when filing their federal tax returns. View the entire release.
---
Questions About W-2s?
The State Controller's Office mailed Form W-2s to State employees and California State University employees on January 20th.
To get answers to frequently asked questions, including how to request a duplicate W-2, click here.
---
Controller Betty T. Yee Announces Deputy Controller for Environmental Policy
SACRAMENTO – State Controller Betty T. Yee today announced the appointment of Anne Baker as Deputy Controller for Environmental Policy. Read the press release
---
California State Controller Betty T. Yee Applauds Governor's Budget Proposal for Strengthening Financial Reporting and Fiscal Management
SACRAMENTO – State Controller Betty T. Yee today acknowledged and thanked Governor Jerry Brown for including funding in his proposed January budget to enhance some of the most important functions of the Controller's Office. This funding will save taxpayer dollars and guard against its misuse, as well as revive a program in January 2017 that keeps seniors in their homes by deferring property taxes. Read the press release
---
Controller Yee Comments on Budget Proposal
SACRAMENTO – State Controller Betty T. Yee today issued the following statement in response to the Governor's budget proposal, which increases General Fund spending by just 1.4 percent, while increasing the State's rainy day fund by 76 percent: Read the press release
---
Controller Yee Releases December Cash Update
SACRAMENTO – State Controller Betty T. Yee today released her monthly report covering California's cash balance, receipts and disbursements in December 2014. Revenues for the month totaled $13.1 billion, surpassing budget estimates by $1.9 billion, or 17.2 percent. Read the press release
---