Enhancing Government Transparency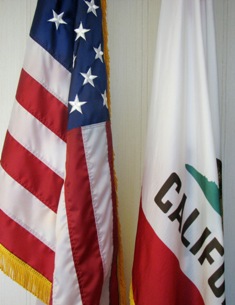 State Controller John Chiang (2007 - 2014):
Enhancing Government Transparency for the People of California
A top priority of the prior State Controller John Chiang is making the workings of government fiscal affairs and the State Controller's Office more open, accessible and transparent to the people of California. Among other major actions, the Controller:
Uses his auditing authority to scrutinize the hundreds of thousands of payment claims made to his office annually, and to ensure that other agencies are properly using public funds;
Provides a free, searchable database on his Web site so that Californians can easily find and claim their unclaimed property;
Hosts and promotes free tax and finance seminars for small businesses and organizations, and hosts tax preparation assistance for low- and moderate-income Californians;
Is constantly expanding his Web site to provide the latest facts and figures on the State's fiscal condition, including detailed monthly cash reports, charts, tables, and news announcements that help make fast-changing financial situations more transparent and understandable.
To further this transparency effort, the Controller has additionally directed the top managers of the State Controller's Office - including himself - to go beyond the requirements of State disclosure laws and post their annual personal Statements of Economic Interests on the Controller's Web site.
These forms, which are commonly called the "Form 700," are linked below. For more information on State economic disclosure and conflict of interest rules, please visit the Web site of the California Fair Political Practices Commission.
In addition, any State travel expense claim forms from these same individuals will be posted below.
---
Statements of Economic Interests Archive by Year:
Travel Expense Claim Forms Archive by Year: