Guest Column: California's Housing Market Hitting Its Stride
Published February 10, 2014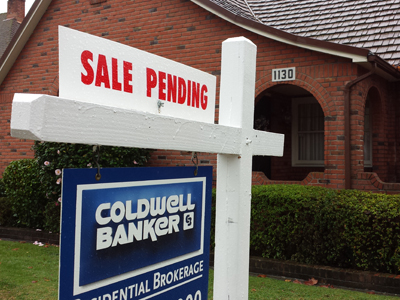 By Leslie Appleton-Young
The past year has been a remarkable one for the California housing market. In its fifth year of recovery, demand for housing has been so strong and prices have risen so rapidly that questions were raised as to whether this might be the start of another "bubble."
That isn't likely.
In fact, if you aren't one of the many households denied a mortgage, despite solid credit, you might be surprised to know that sales actually dropped 5.9% from 2012 as inventory shortages throughout the state constrained the number of transactions. The statewide median price, on the other hand, reached $407,100, 27.5% above that number for 2012 and the first time the median has been above $400,000 since 2006.
Despite the fact that the California housing market has been in recovery mode since 2009, it's fair to say that 2013 was the year that the distressed market lost its dominance. For all of 2013, more than 80% of the sales involved existing single-family homes with traditional sellers who held equity in their homes at the time of sale. Only 5% of the December 2013 transactions were lender or bank-owned properties, a huge change from 60% at the start of 2009. Looking ahead, what can we expect in 2014?
Sales are expected to increase by 3.2% in 2014 as slightly higher inventory and continued job and income gains should fuel a healthy demand and supply for housing. The California Association of Realtors' (CAR) pending sales index suggests that sales of existing homes will remain at current levels through the end of the first quarter. Assuming that the economy will have a decent growth in 2014, the housing market should be stronger for the last three quarters of 2014.
The statewide median home price is forecasted to increase by 6% in 2014, a far cry from the 27.5% in 2013, stabilized in large part with a mix of sales (not only low-priced, distressed properties). Price appreciation showed signs of cooling in the fall of 2013 as rising rates deflected the sense of urgency that has been in play in the market for so long.
Inventory will continue to be in short supply but not quite as lean as 2013. Normal, balanced inventory is considered to be in the six- to seven-month range. Throughout 2013, it never exceeded 3.6 months. In 2014 we should see inventory in the four-month range. That's still low, but not quite as lean as we have seen the last few years. Rising prices continue to reduce the number of homeowners with underwater mortgages. As they continue to see negative equity turn positive, they will be able to choose to sell. CoreLogic reported that the share of underwater mortgages in California has fallen from 35% at the end of 2009 to 13.3% with accelerated improvement in 2012 as price appreciation strengthened.
Mortgage rates should continue to trend higher in 2014 as a stronger national economy keeps the Fed on course with its gradual "tapering" agenda. A 30-year fixed rate of 5.3% is projected for this year, more than a full percentage point higher than 2013, but still quite attractive by almost any standard.
Housing affordability will drop marginally, making housing still attractive for both investors and first time buyers, but not nearly as attractive as 2010-2011. Why? Higher prices and rising interest rates have taken a bite out of affordability. The statewide Housing Affordability Index (HAI), which measures the percent of households that can buy a median-priced home, was 32% for the third quarter of 2013, which is much stronger than that observed in 2005-2006 boom years. The HAI actually decreased significantly from its recent peak at 56% in the first quarter of 2012.
But while the "once-in-a-generation" opportunity to purchase housing in California is no longer what it was, opportunities still abound. First-time buyers will make up a slightly larger share of the market in 2014 as job growth enables formerly unemployed college grads to qualify for a mortgage, and higher rates coupled with higher price levels make housing slightly less attractive for investors. In 2013, only 28% of the buyers in the market were first-timers, according to CAR's Annual Market Survey. This is a dangerously low level, especially considering the attractive fundamentals of the market. Many potential first-time buyers found it impossible to compete with all the cash buyers who, in 2013, made up 27% of the total sales (CAR Annual Market Survey 2013). It is crucial for the health of the California housing market and overall economy that first-time buyers enter the market. As the boomers gradually retire, the question of who will buy their homes is increasingly relevant.
Leslie Appleton-Young, Vice President and Chief Economist for the California Association of Realtors, is a member of the Controller's Council of Economic Advisors. The opinions in this article are presented in the spirit of spurring discussion and reflect those of the authors and not necessarily the Controller or his office.