Financial Fitness and Consumer Protection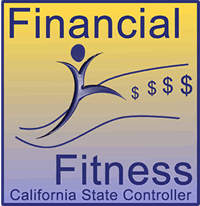 The California State Controller's primary job is to guard the state's fiscal health. However, State Controller Betty Yee is equally concerned about the financial – and physical – well-being of individual Californians. She has compiled resources to help people make the most of their personal finances, from opening a first bank account, entering or re-entering the workforce, or planning for a long-term savings goal. The information available on these web pages also may help you prepare for and manage a financial crisis.
Controller Yee encourages you to choose from the topics below to learn about becoming a more financially fit Californian!
Add the Financial Fitness logo button to your website by following these instructions.