Biography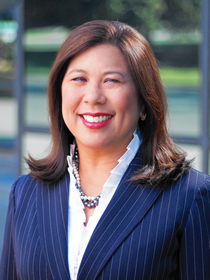 California State Controller
John Chiang
First elected in November 2006 to serve as California's Chief Fiscal Officer, Controller John Chiang was re-elected to a second term in November 2010. Upon taking office, he took immediate action to weed out waste, fraud and abuse of public funds and make the State's finances more transparent and accountable to the public. He has proposed reforms to the State's public pension systems, helped local governments navigate complex requirements during difficult economic times, protected California's precious natural resources, ensured that $3.1 billion in unclaimed property was returned to the rightful owners, and launched California Strong financial and tax assistance seminars for families, seniors, small businesses and non-profit organizations. Read more.
PROTECTING PUBLIC DOLLARS
As the State's chief independent fiscal watchdog, Chiang provides sound fiscal control over more than $90 billion of public funds. Since 2007, he has aggressively used his auditing authority to identify more than $9 billion in taxpayer dollars that were denied, overpaid, subject to collection, or resulted in revenues, savings and cost avoidance. Read more.

KEEPING THE STATE FROM GOING OVER THE FISCAL CLIFF
As Controller during the worst economic downturn since the Great Depression, Chiang was forced to delay payments and issue IOUs in order to preserve cash to meet obligations to education and bond holders. His cash management was cited as instrumental in keeping the State's credit rating from plunging into junk status, which saved taxpayers millions of dollars. Read more.
REFORMING PUBLIC PENSION PLANS
To ensure the fiscal solvency of the State's pension plans, Chiang has been a leader in pension and corporate governance reform. He successfully sponsored legislation requiring all state pension systems to adopt disclosure policies regarding board members and placement agents. He also has sponsored bills to curb pension-spiking, require placement agents to register as lobbyists, and require CalPERS and CalSTRS board members to file more campaign contribution disclosure reports. Read more.
PROTECTING THE ENVIRONMENT
Controller Chiang is committed to safeguarding California's vast and precious natural resources. He has joined with institutional investors managing $4 trillion in assets to call on federal lawmakers to enact a national standard to address global warming. A State Lands Commission member (and chairman during even years), he has opposed new offshore oil leases and is committed to preserving the State's 1,100 miles of coastline. Read more.
RETURNING UNCLAIMED PROPERTY TO RIGHTFUL OWNERS
As Controller, Chiang led the effort to reform the State's 54-year-old Unclaimed Property Program, which currently holds about $7.1 billion in bank accounts, utility deposits and other property that businesses have deemed abandoned by their owners. Since 2007, he has returned double the amount of money compared to the previous seven years. Read more.
REFORMING CORPORATE GOVERNANCE
Controller Chiang serves on 81 boards and commissions, including two of the nation's largest public pension funds. At both CalPERS and CalSTRS, Chiang has championed the disclosure of environmental risks and increasing diversity on corporate boards as ways to strengthen the public pension plans' investments. Read more.

HELPING LOCAL GOVERNMENTS, SMALL BUSINESSES, NON-PROFITS, SENIORS AND WORKING FAMILIES
As the State continues to dig out of the recession, Controller Chiang understands the challenges facing local governments, businesses and families. His California Strong program has sponsored more than 100 free seminars attended by more than 7,000 local officials, small business owners and non-profit providers looking for the tools and guidance they need to protect their funds while complying with state business and tax laws and regulations. To ensure working families and seniors get all tax credits they have earned, the Controller's staff has coordinated volunteer efforts to assist 6,400 low- and moderate-income families and individuals with their income tax filing preparation, helping them qualify for $8.5 million in refunds and tax credits. Read more.

SAVING TAXPAYER DOLLARS THROUGH BETTER HEALTH
As health care costs continue to spiral, the Controller is leading the effort to make prevention and disease management a top priority of CalPERS. Helping state employees stay healthy and manage chronic conditions are the most effective ways to lower CalPERS' and the state's health care costs. Read more.